Forest Texture Pack for Minecraft PE
Details :
Get the Forest Texture Pack for Minecraft PE and transform your gaming experience! With this pack, you'll witness a vibrant green sky, enhanced details on items and blocks, and an expanded and improved territory to explore.
Forest Texture Pack for MCPE
While numerous resource packs bring changes to the game world, only a few make a significant impact. The Forest Texture Pack is one such pack that adds a touch of enchantment to Minecraft PE. By introducing a green hue to the sky and enhancing the clarity of objects, it creates a captivating cartoon-like atmosphere with Steve as the main character.
To enable the full range of options, players must navigate to the settings before starting the game and enable experimental features.
Features
The Forest Texture Pack is exclusively designed for the latest editions of Minecraft PE. Players can immerse themselves in the breathtaking beauty of nature, teeming with abundant shades of green. The developer has also made alterations to various items, armor, and more.
The standout feature of this pack is that while the surrounding environment undergoes subtle transformations, the essence of the pixelated world's aesthetics remains intact.
Nature
Be prepared to gaze at the sky with wonder as the Forest Texture Pack completely transforms it. The introduction of green hues and shimmering stars creates a unique visual experience. Minecraft PE players can freely explore the world's biomes, noticing the delightful changes this resource pack brings.
Items and Blocks
Numerous items undergo a visual overhaul once the Forest Texture Pack is applied. For instance, apples gain sharper outlines, adding to their visual appeal. It's highly recommended that Minecraft PE players try out different sets of armor, as they take on a cooler appearance.
To fully appreciate all the updated item textures, head to the Creative Mode inventory and explore the array of new visuals.
Interface
The Forest Texture Pack elevates the gaming interface to new heights. Players will immediately notice the redesigned menus and their sections, giving them a fresh visual experience. The developer has also revamped the appearance of display buttons, offering a stylish new look.
Immerse yourself in the enchanting world of Minecraft PE with the Forest Texture Pack and enjoy the captivating visuals and improved interface it brings.
Gallery :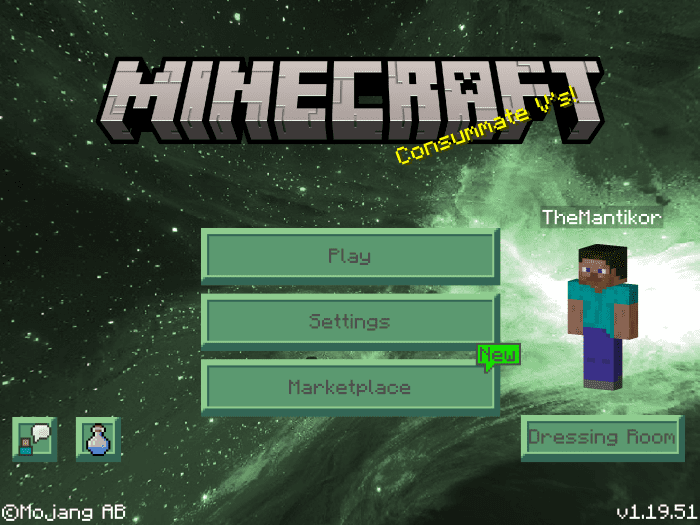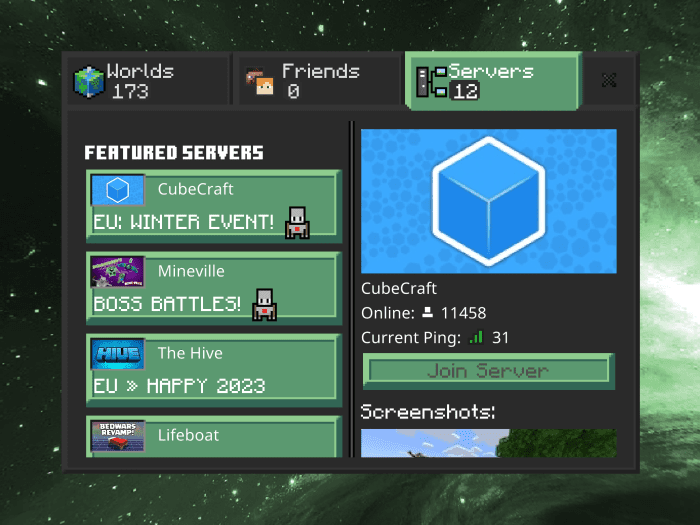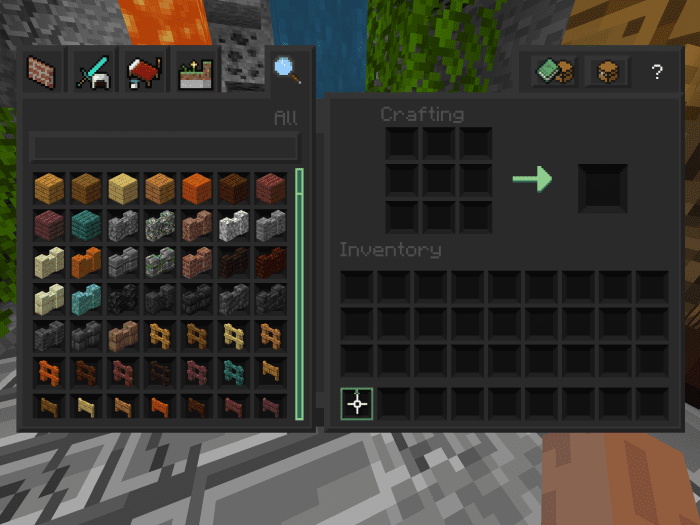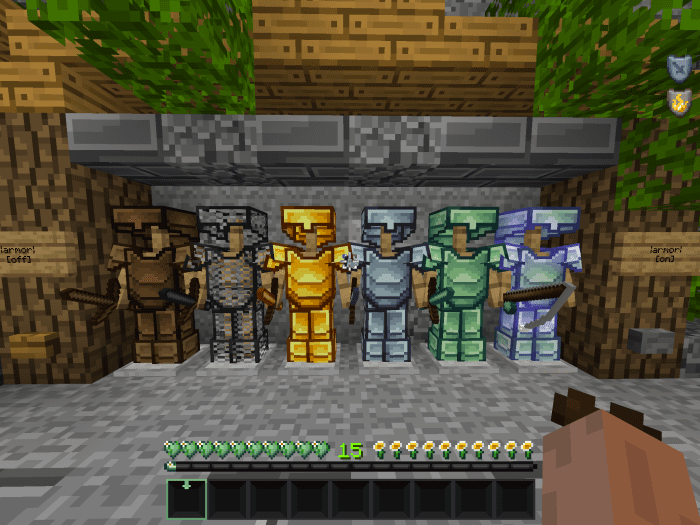 Download :